Dental crowns have been around for quite awhile and are known for their durability. Some types of dental crowns have much better durability than others, such as metal, amalgam silver fillings.
However, no matter what type of crown you have one thing remains: it will likely fall out at some point from the constant wear and tear over the years. All it takes is one bad food choice such as a hard candy or even an apple to trigger the crack.
Thankfully, Dr. Hadaegh of Beverly Hills offers emergency dental crown repair for all cracked or broken crowns. His artistic ability to craft beautiful smiles will have you smiling again in an appropriate amount of time.
---
While You Wait For Your Dental Crown Repair Appointment…
There are certain steps that can be taken while you wait to be seen by Dr. Hadaegh:
Thoroughly examine the area where your crown fell out. Are there any missing pieces that have possibly been dislodged?
If your crown has not completely fallen out, then try and see if you can carefully remove what remains to prevent swallowing it.
Look at what's left of the tooth in your mouth. Do you notice jagged edges that poke areas such as your tongue? If not, then it is not a problem if you wait a day or two to be seen.
Is the site highly sensitive or bleeding? If so, we recommend emergency dental service to get you in as quick as possible.
Store as many pieces of your dental crown in a closed container as possible to bring with you to your appointment to further aid in repairing it.
If you suffer from minor pain, we recommend over-the-counter pain relievers to assist.
---
Dr. Hadaegh Repairs Using Same-Day Crown Technology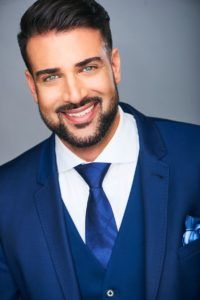 More than likely you will need an entirely new dental crown to repair the broken one. Dr. Hadaegh uses highly advanced CEREC technology that allows him to craft your crown the same day as your visit. This is a convenient solution that works for people with busy schedules. Schedule an appointment by calling our office number @ 310.659.5399 or fill out our online form to the right of this page.