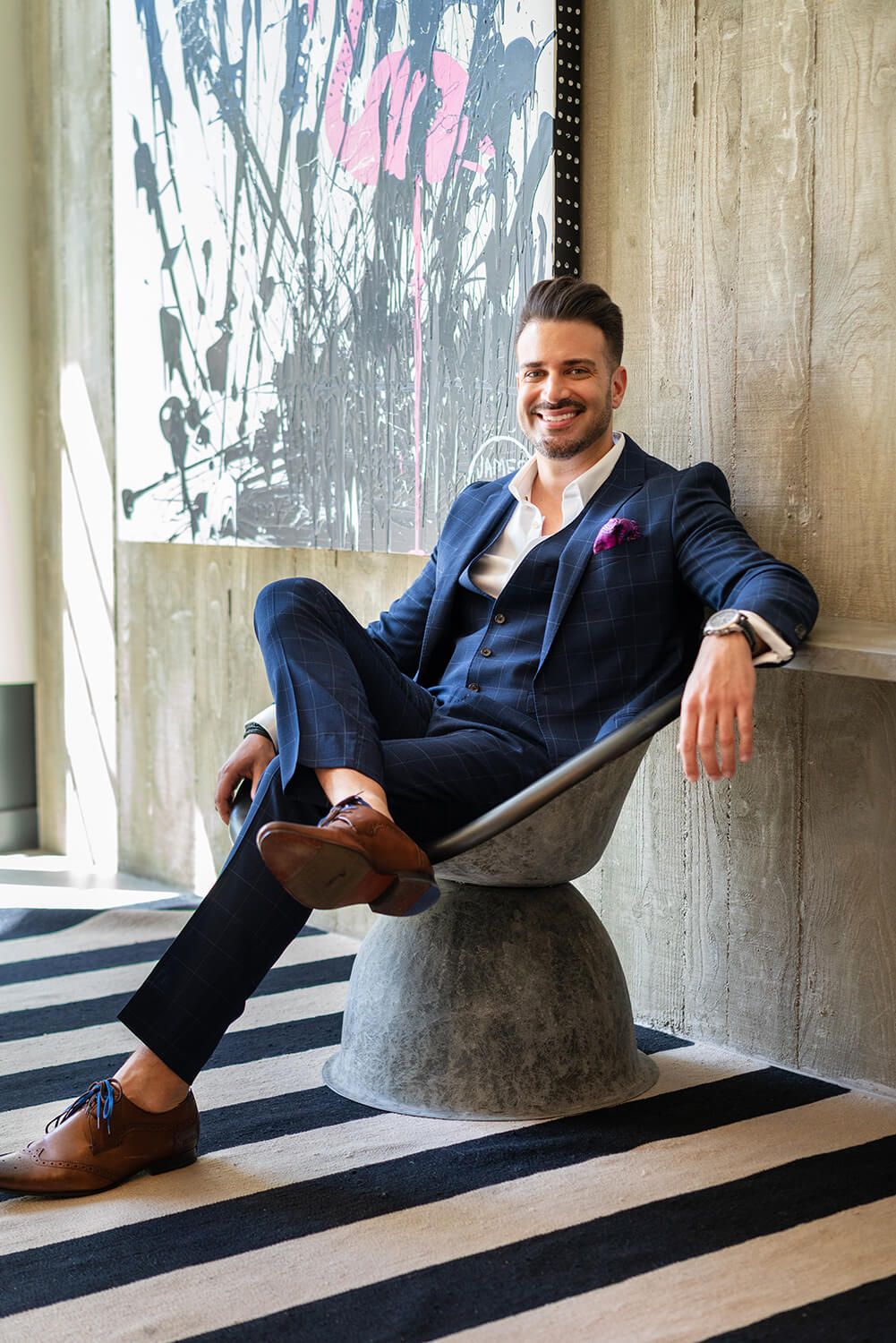 Meet Dr. Hadaegh, Beverly Hills Cosmetic Dentist
Welcome to my Beverly Hills Dental Office.
The motto of my office is "quality not quantity." And my goal is to exceed your expectations. I am committed to providing you individual attention and superior service from the minute you walk into the office until you are totally satisfied with the way your teeth look and feel. I will make sure to personally meet with you to discuss your dental concerns, objectives and expectations.
"The Motto in my office is Quality not Quantity."
If you are receiving a cosmetic dentistry service, I will make every effort to ensure it is your "signature smile," one that fits your individual facial features, proportions, complexion, and accurately reflects your personality. I am thrilled to collaborate with a very talented dental ceramist who provides an unmatched product by utilizing a unique intuitive sense and artistic flair that sets his work apart.
In all my procedures, I use only the latest and best state-of-the-art equipment. For me, the comfort and satisfaction of my patients is foremost.
---
I look forward to seeing you.
Dr. Neil N. Hadaegh is the Beverly Hills cosmetic dentist you need to bring out your most beautiful smile. His credentials are impeccable, and reviews of Dr. Hadaegh are routinely excellent.
---
Dr. Neil N. Hadaegh was born in Los Angeles, California and received his Bachelor of Science in Biology from the University of California, San Diego. After receiving his Bachelor's degree, Dr. Hadaegh attended the prestigious University of Southern California School of Dentistry, the nation's top-ranked school for dentistry, where he graduated in the top of his class. During his time at the University of Southern California, Dr. Hadaegh focused his studies on perfecting Biomimetic Aesthetic Restorations under the guidance of pioneers such as Dr. Pasqual Magne allowing him to provide the most natural looking bonded restorations for his patients.
Dr. Hadaegh practices by the principle of minimally invasive dentistry and patient comfort. His area of expertise includes Veneers, Bonded esthetic restorations, Root Canal Therapy and Dental Implants. As a member of the American Dental Association, American Academy of Cosmetic Dentistry, California Dental Association and Los Angeles Dental Society, Dr. Hadaegh strives to provide the highest standard of care and quality of work to his patient's by using the latest techniques, technology and materials in dentistry today. He is also a graduate of the Engel Implant Institute, where he was mentored by one of the pioneers of Implantology, Dr. Todd Engel.