Are you looking to achieve the perfect white smile that you've dreamed of?
Have you gone through a countless amount of at home kits that never seemed to
meet your expectations?
Do you have BADLY stained teeth that you believe are unable to be corrected?
If you've answered "yes" to any of the above, then Dr. Hadaegh of Beverly Hills has the best solution for you: KoR Whitening® Deep Bleaching System.
---
Why Choose KoR Teeth Whitening®?
KoR Whitening® is one of the newest, most advanced deep bleaching systems on the market.
• Works on tetracycline-stained teeth (teeth that are severely stained)
• Safe and effective
• Minimal to no sensitivity
• Comfortable, easy process
• Do not have to give up red wine, coffee, or tea
• Highly reviewed by Dental Product Shopper (4.8/5 stars)
• Great for ages 14-90
• The results are permanent!
---
Will I See Results?
Yes, you will see results. Most, if not all, methods of teeth bleaching will work to varying degrees. Teeth whitening performed inside of a dentist's office is the strongest method to date.
Any methods that are achieved solely at home may offer a solution, but it is generally very gradual. These methods often require a lengthy amount of time and will not work well for those seeking dramatic chance quickly.
Many dentists today combine in-office teeth whitening methods with at home tray kits for an optimal aesthetic smile makeover.
---
Consult with Dr. Hadaegh TODAY!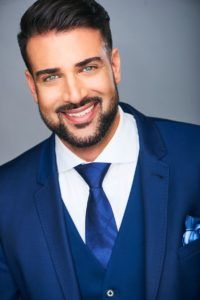 Dr. Hadaegh loves helping his patients smile with confidence. He has personally seen – first-hand – many success stories of patients just like you that have questioned whether or not teeth whitening is something they should try.
A quick, personalized consultation with Dr. Hadaegh is a perfect first step in taking action. Our office can be reached @ (310) 659-5399 or we can be contacted through our convenient online form. Schedule your appointment to discuss teeth whitening options today!