Do You Have Trouble Sleeping Due to Snoring?
Non-Invasive Sleep Apnea Treatment offered by Dr. Hadaegh.
---
Dr. Hadaegh is passionate about improving the lives of his patients – with many of them troubled by snoring. Sometimes their own snoring; sometimes the snoring of their partner. Fortunately, Dr. Hadaegh has found a revolutionary device that alleviates this problem.
If you are having trouble sleeping due to sleep apnea or if your partner is having trouble sleeping due to your snoring, there is an easy treatment now available. The best part is this treatment doesn't involve surgery or medicine, and is comfortable and effective. It is a 100% non-invasive treatment for sleep apnea, located in Beverly Hills by Dr. Hadaegh.
---
Sleep Apnea Treatment Using SomnoDent Flex™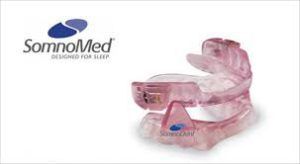 It's known as the SomnoDent Flex™ and it is a continuous open airway oral appliance that is worn while sleeping to help reduce snoring or treat sleep apnea. It works by keeping the lower jaw in place so that there is no blockage of the airway, which often causes the snoring sounds you hear. It can be self-adjusted for comfort and effectiveness. It's elegant, simple design reduces snoring and sleep apnea as well.
---
Why Dr. Hadaegh Chooses SomnoDent Flex™
There are many different treatments for sleep apnea, but Dr. Hadaegh only wants the best for his patients, which is why he has chosen SomnoDent Flex™ for these reasons:
Made with unique SMH BFlex material, Flex has a soft inner liner which maintains retention and offers premium patient comfort.
Device retention is critical to effective treatment.
Drop in fit – even for patients with short teeth, little undercut or crown / bridge work.
Reduced chair time due to minimal adjustments.
96% of patients with proven OSA state they would like to continue using SomnoDent.
SMH BFlex is a proprietary soft polymer that is molecularly bonded to the acrylic device. The material will not delaminate or attract odors.
---
How It Works & What To Expect
The SomnoDent Flex™ device is comprised of an upper and lower tray that is custom fitted to your mouth for a comfortable fit. The upper tray and lower trays are attached by a socket that are custom adjusted to ensure your sleep is comfortable and quiet.
Just a few weeks of treatment makes a tremendous difference! And if you begin to snore again, you'll be able get right back on track by adjusting the device yourself or having Dr. Hadaegh demonstrate how to properly adjust the device.
---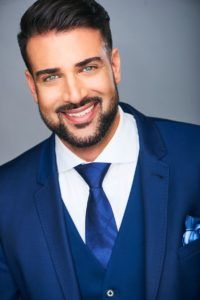 Sleep is a very important aspect for your health. A consistent lack of sleep or irregular sleeping patterns have been connected with a variety of issues including daily fatigue, high blood pressure, reduced concentration and focus issues, obesity, and in severe cases heart failure and cancer.
Sleep apnea is very treatable with high success rates using custom fitted oral appliances as shown by research. To find out whether or not you are suffering from sleep apnea or to inquire more about the device Dr. Hadaegh uses to treat his patients, please contact our office @ 310.659.5399 or contact us online.