We want to make sure our patients are relaxed and enjoy each experience with Dr. Hadaegh's office whether they are waiting in the lobby or getting treatment in the chair. We offer the following amenities:
Refreshment Bar – Complimentary coffee, tea, and water upon request
Universal cell phone chargers
Flat Screen TV's in every operatory
Movie Library
Pandora Radio
Nitrous oxide to relax you (laughing gas)
Supportive neck pillows
Blankets
Lip balm
Moist toilettes to freshen up
---
Oraverse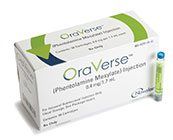 Oraverse in an anesthesia reversal which shortens the effects of local anesthetic. This is a great product we offer that helps reverse numbness of the anesthetic by more than half the time (ie most patients have reported feeling completely back to normal in a hour or less). If you really dislike being numb, have found that you are the person that is numb for hours on end, or you have a meeting, presentation, or speech at some point after your appointment we highly recommend using this, it won't disappoint!
---
Arestin: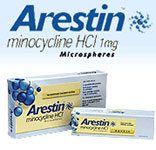 This is an antibiotic placed in the pockets to fight infection which improves gum and overall physical health. This product is most often used during a cleaning.
---
Bacteria and Oral DNA Testing

These are tests that give us the types and levels of bacteria in your mouth and let us know if you are pre-disposed or have genetic markers to important things like periodontal disease, bone loss, and deep pockets. By having this information it gives us insight about your dental issues and enables us to provide the appropriate course of treatment and medication to treat and improve them. This is important because periodontal issues are systemic and ultimately connected with the whole body.
---
Appliances:
We offer a number of orthodontic retainers and guards. Invisalign, snore-guards, night-guards, are all effective ways to help move your teeth into better alignment, not grind, decrease the sound of snoring and help with sleep apnea.