Your smile is important. It's one of the first things you notice when you meet someone. A whiter, brighter smile is beautiful – it can help you feel better about yourself and make a memorable impression. This is why Dr. Hadaegh offers Zoom! whitening at his Beverly Hills dental office to significantly enhance your smile!
Your lifestyle and the aging process can stain and darken your teeth. Many things we do on a regular basis can contribute to stained teeth, such as drinking coffee, tea, cola and red wine or smoking.
Whitening can get your smile looking its best. Non-professional procedures and clinically unproven teeth whitening tips can often lead to unsatisfactory results, you should look for a whitening procedure that is:
Fast and convenient
Long lasting
Low sensitivity
Proven to be safe and effective
Performed by Dr. Hadaegh and his professional Dental Assistants
---
Zoom! Whitening Before & After Photo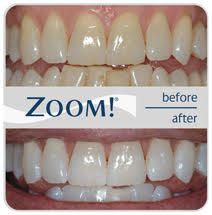 Curious to see the real difference Zoom! Whitening can make? Here's an example highlighting its power to add a little shine back into your beautiful smile! Please also refer to the reviews below from my own patients that have experienced Zoom! Whitening first hand.
It's important to understand these results do not always happen in one visit and may sometimes take a few visits before you are able to see dramatic results. However, a very large majority of my patients see visible results after the first time trying Zoom! Whitening.
---
Zoom! Whitening Reviews:
"Zoom! made my wedding! I received a Zoom! whitening from my family as a gift before my wedding. In all of my pictures my Zoom! smile is radiant."
"I've been a smoker for many years. When I decided to change jobs I wanted to do something about my yellowed teeth. My dentist recommended Zoom!. The treatment was easy and a huge success. My whiter smile gave me the added confidence I needed to ace my interviews. I'll be a Zoom! client for life."
"Zoom has made my smile look twenty years younger. I was amazed at how short and easy the process actually was. I'm recommending Zoom! to all of my friends who want a simple, safe way to look better in less than an hour."
"Coffee is my number one vice. I drink a minimum of four cups a day. Needless to say my teeth showed it. My hygienist recommended the Zoom! procedure to me. After one hour my teeth were the whitest they have been in my entire adult life. Zoom! made a significant difference in my appearance".
---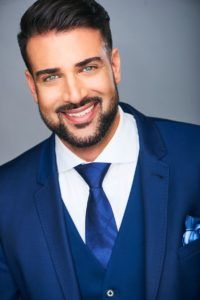 Dr. Hadaegh offers other teeth whitening methods including KoR Teeth Whitening for teeth that do not respond to other teeth whitening or teeth bleaching options.
Teeth whitening is a great way to prepare your smile for any special occasion without having to dedicate months of time trying store-bought solutions that do not offer fast and convenient treatment. Contact Dr. Hadaegh today @ (310) 659-5399 in order to learn more about Zoom! Teeth Whitening.